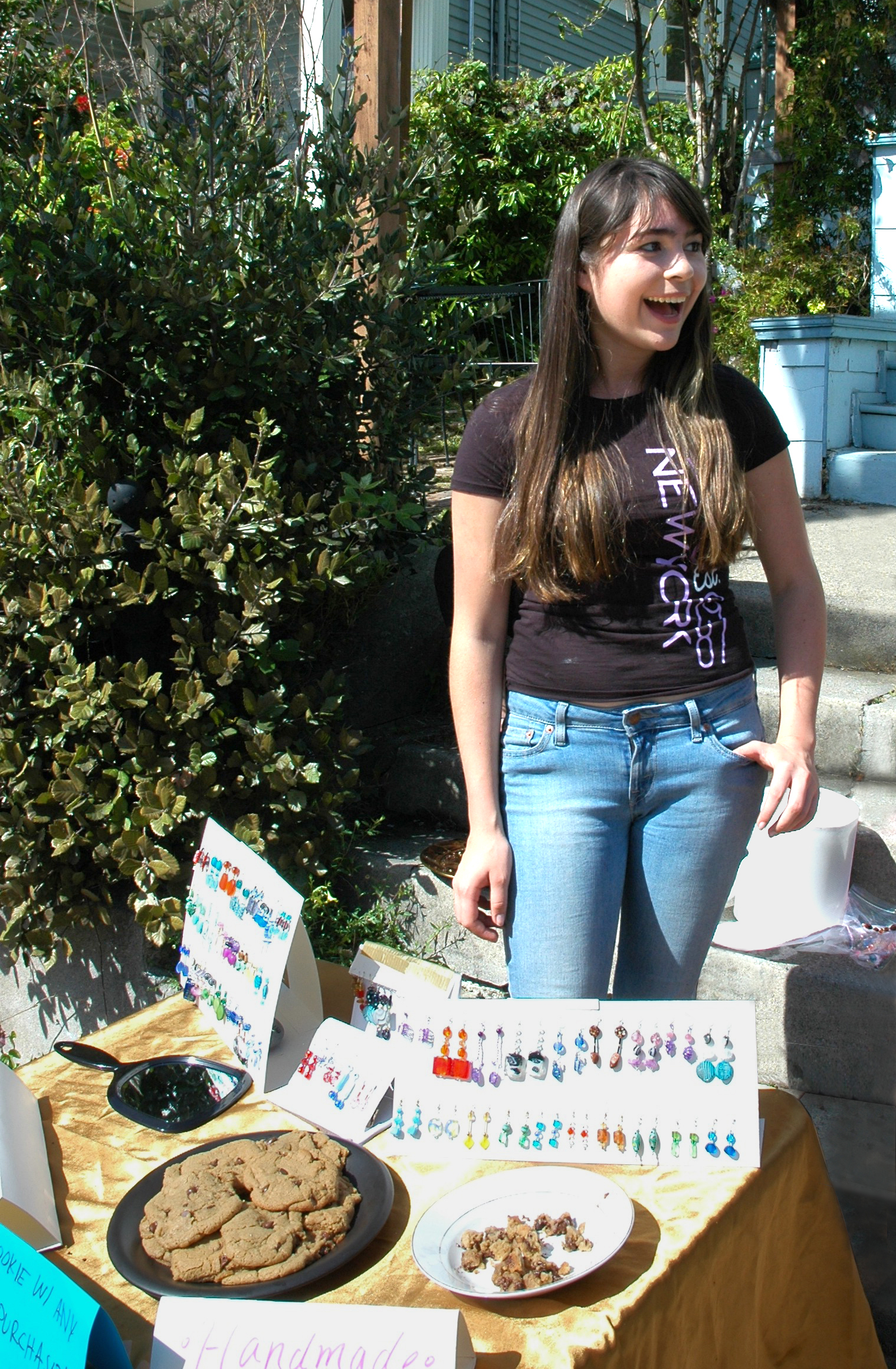 I never did finish my thought in my last blog, did I?—when I said, "Arielle made a pair of…" Actually, she had a surprise for me when she came over to decorate the tree, one that also requires a backstory:
When she was a sophomore in high school, she decided she wanted to spend her junior year studying abroad—in Viterbo, a little town in Italy. That Christmas I went for the first time to Baubles and Beads, a store a few blocks from me, to buy the makings of a pair of green earrings for Emma—short for Emerald. (She had pierced ears while Arielle, who hated needles, didn't.) And that became a springboard for Arielle and me to make earrings together—a new venture for both of us. This was the way she hoped to earn spending money for her year abroad. 
Now, bear in mind that only a year and a half before, she was nearly killed in a car accident. At age fourteen she'd gone on a summer program to Mexico. One night she and her host family were driving through the desert and hit an injured cow that was lying in the road. When I saw a picture of the car, I was astounded that Arielle had survived. As it was, she had a fractured shoulder blade and collarbone, six fractured ribs, a punctured lung, a fractured vertebra, and a concussion. If she hadn't been handled so carefully after the accident, doctors at Stanford University hospital told her, she would have wound up paralyzed. And here she was (above), happily planning another foreign adventure.
On weekends throughout that spring, she set up a card table in front of her house and offered free cookies to customers who bought her earrings. There were plenty of passersby, since we live on the edge of Berkeley's "gourmet ghetto." (Ella even came up with a name for her little enterprise—Ear Candy.) Months passed, until one day Arielle announced she was ready to have her ears pierced. I've never worn much jewelry and had had no plans to get my ears pierced ever. Nevertheless, we headed down to Claire's on Bay Street to do just that—only to discover that the shop was gone So a week later I got my ears pierced at another Claire's, alone, because Arielle had changed her mind. Fast forward six years to last week—the day she dropped by after her arrival from Chicago. The first thing she did was pull back her long hair to show me the earrings she was wearing in her pierced ears—of her own design, of course.
So after we'd all had pizza and opened presents three days later, I brought out my earring supplies, and she made a new pair before going back to our puzzle. When I belatedly asked if she'd like to take a picture of them for my blog, she said she had already given them to a friend for Christmas, but she brought over a number of other earrings she'd designed for me to photograph.