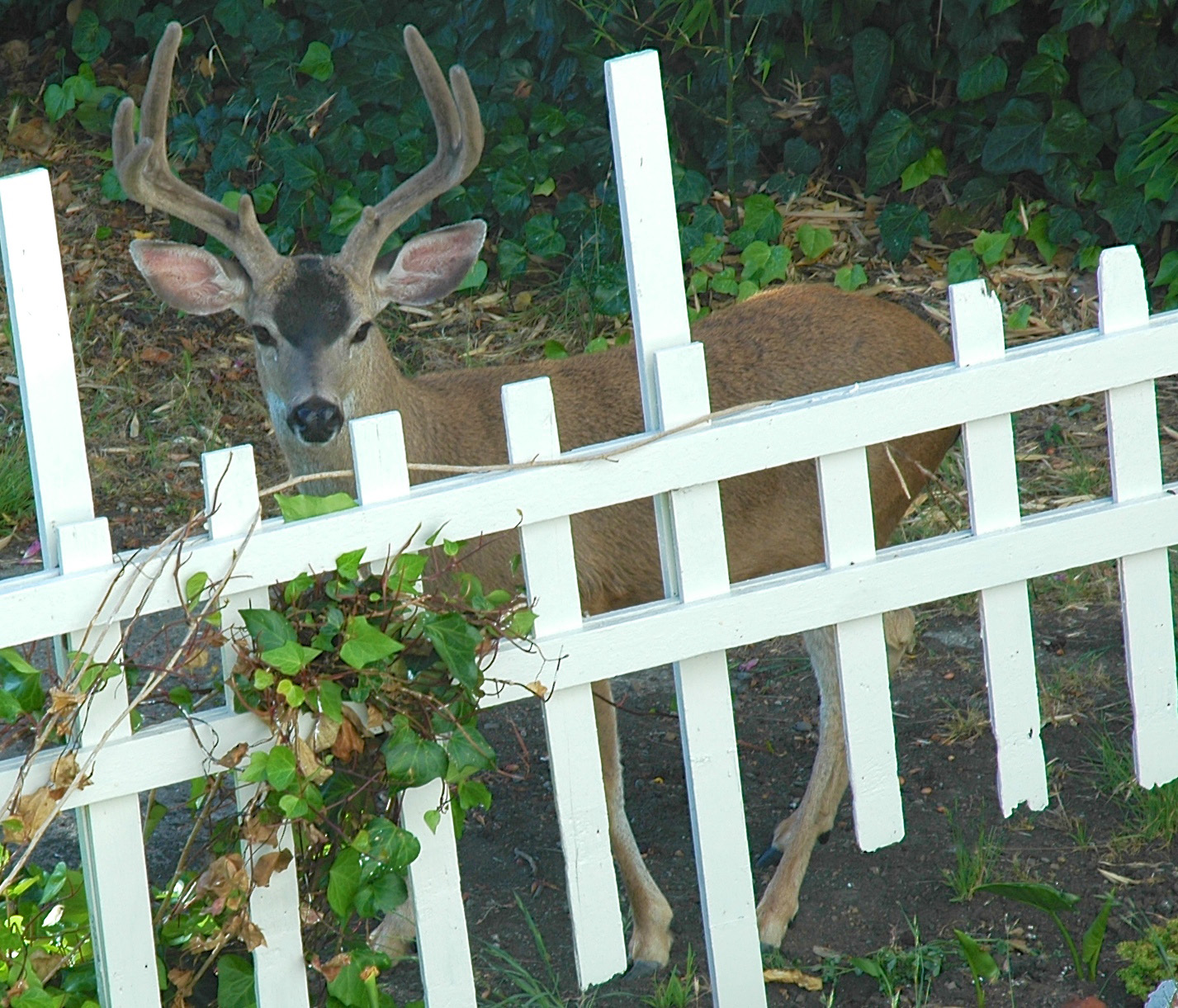 I've mentioned before how deer often come to forage in our backyard—or used to before the conversion. Does and their fawns feasted on the plums that fell from the plum tree in back or rested on hot days in the shade of our ramshackle carport. There was lots of room since most of the parking spaces were vacant.
Last night I dreamed that a whole herd of deer paraded through our backyard! I saw them from the kitchen window, counting ten of them as they passed under it. Then at the foot of the plum tree, I spotted a large horned owl—in broad daylight yet!—a thrill because I've always loved owls, and I've only seen them twice in the wild.
What an auspicious dream! I think to myself—because I've just emailed my Poof! Academy I package to Lorna from BAIPA to lay it out for publication. I use the term "package" because the folder included twenty-one items—from the book covers and spine to the various interior pages, all of which I designed myself.
Oh, my gosh…I was just wondering what the owl might symbolize, and though my first association was "wisdom," my next was "nocturnal, reclusive, unseen." One theory of dreams says all the characters in our dreams are ourselves. So maybe I dreamed about the owl because I'm finally coming out of the shadows—ready to be seen.
What a gift my dream was, I consider later, because yesterday I was in a funk—I'd discovered that I'd been duped by an online advertiser into paying an additional $100-plus for a product I didn't want. But there are experiences that sweep you out of your daily, mundane preoccupations and make you aware of a deeper reality that's unfolding in your life. Which reminds me of a recent entry in my journal:
"Here I am, at an advanced age, anticipating what may prove to be the most challenging chapter in my later life because I'm in the process of making one of the most radical changes I've attempted in many years: I'm trying at long last to become visible."