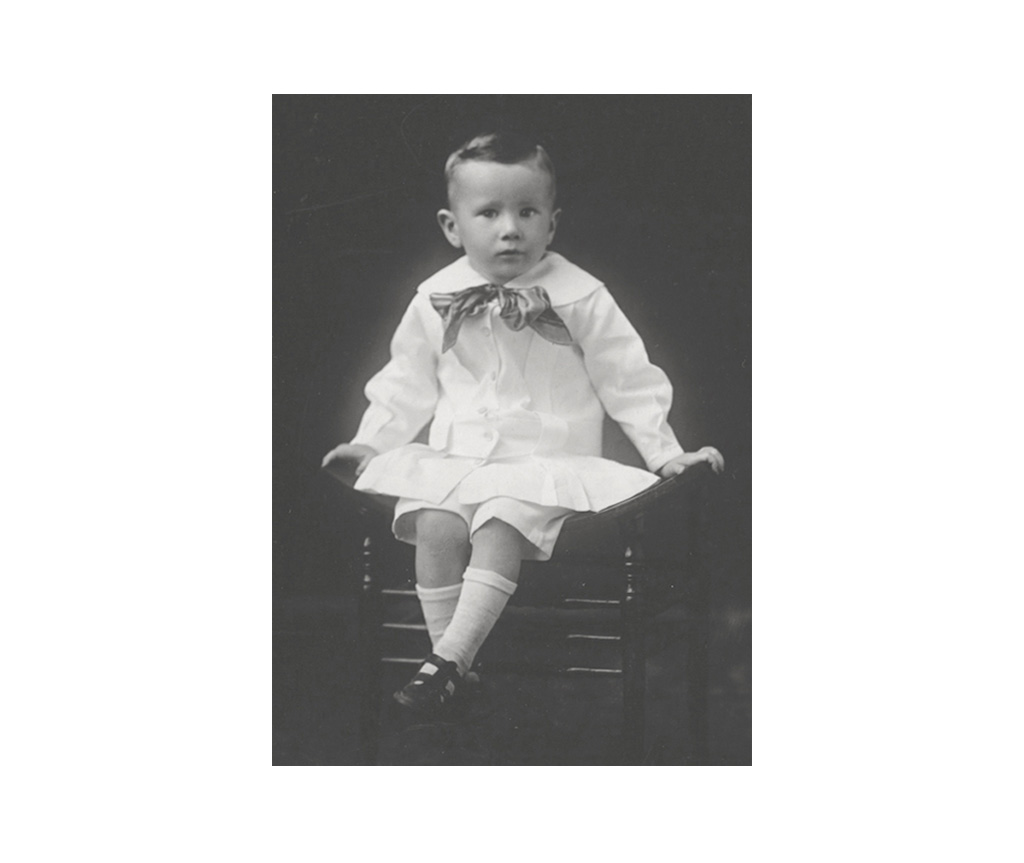 Margret also sent me, carefully packed in styrofoam peanuts and sealed in plastic bags, the christening gown my grandmother Marie made my father before his birth and the Bible my grandfather Frank gave her when she converted to Catholicism.
Frank was a chemical engineer who designed city water systems and was already in his mid-thirties when he married Marie, one of his technicians. Not long ago, my mother told me that it was my grandfather who insisted she have their baby in the hospital—at a time when most women, with the help of midwives, were still delivering at home. Apparently he believed she'd get better care there. But twelve days after giving birth to a healthy red-haired baby boy, my grandmother died in the hospital of "childbirth fever," caused by unsterile conditions. Family lore has it that if the baby had been delivered at home by a midwife, Marie probably would have survived. This conjecture was buttressed in my own mind by a TV documentary I saw about Martha Ballard, a midwife who delivered a thousand mothers a hundred years earlier—and never lost a one. My grandmother Marie was only twenty-one.
Like Scrooge's father in "A Christmas Carole," my grandfather blamed his infant son for his young wife's death—and treated him forever after that with resentful hostility. It's even likely that he hit my father as an infant in the cradle, because that's what he did years later to Margret. After Marie's death, my grandfather's sister, Julia, came to live with them and take care of my father, so for years he thought she was his mother. But when my dad was seven, Frank remarried—Estelle, a sadistic, perhaps even psychotic woman, by all accounts. Julia was sent away, and Estelle gave birth to a son. My father described to me once how Estelle used to strip his half-brother Ray when he was a boy, put him in the bathtub, and beat him mercilessly with an iron cord. And though my father insists Estelle never beat him, Ray told me she deliberately put rotten meat in my father's sandwiches. In the Catholic school they attended, the nuns were physically abusive, as well. My father said one nun smacked a classmate of his on the side of the head and permanently deafened him in one ear. So perhaps it wasn't surprising that my father eventually repudiated the religion of his tormentors. While still a teenager, he decided there was no God. The only thing that was painful about reaching this conclusion, he told me, was the thought that he would never meet his mother in heaven.
What struck me after reading " The Black Lyre" was how like Ariphanes my father was—an unwanted child, an orphan in a sense, whose extraordinary gifts were scorned by the "pious" adults around him—an embittered father who couldn't love him, a brutal stepmother who seemed intent on poisoning him, tyrannical nuns who ruled their classrooms by intimidation and physical abuse…. When he grew up, the revenge he took was Ariphanes'. He spent his entire professional life proselytizing against religion; in philosophical papers and university classes, he tried with his instrument—not a lyre but his exceptional powers of logic—to create doubt and undermine faith wherever he found it.