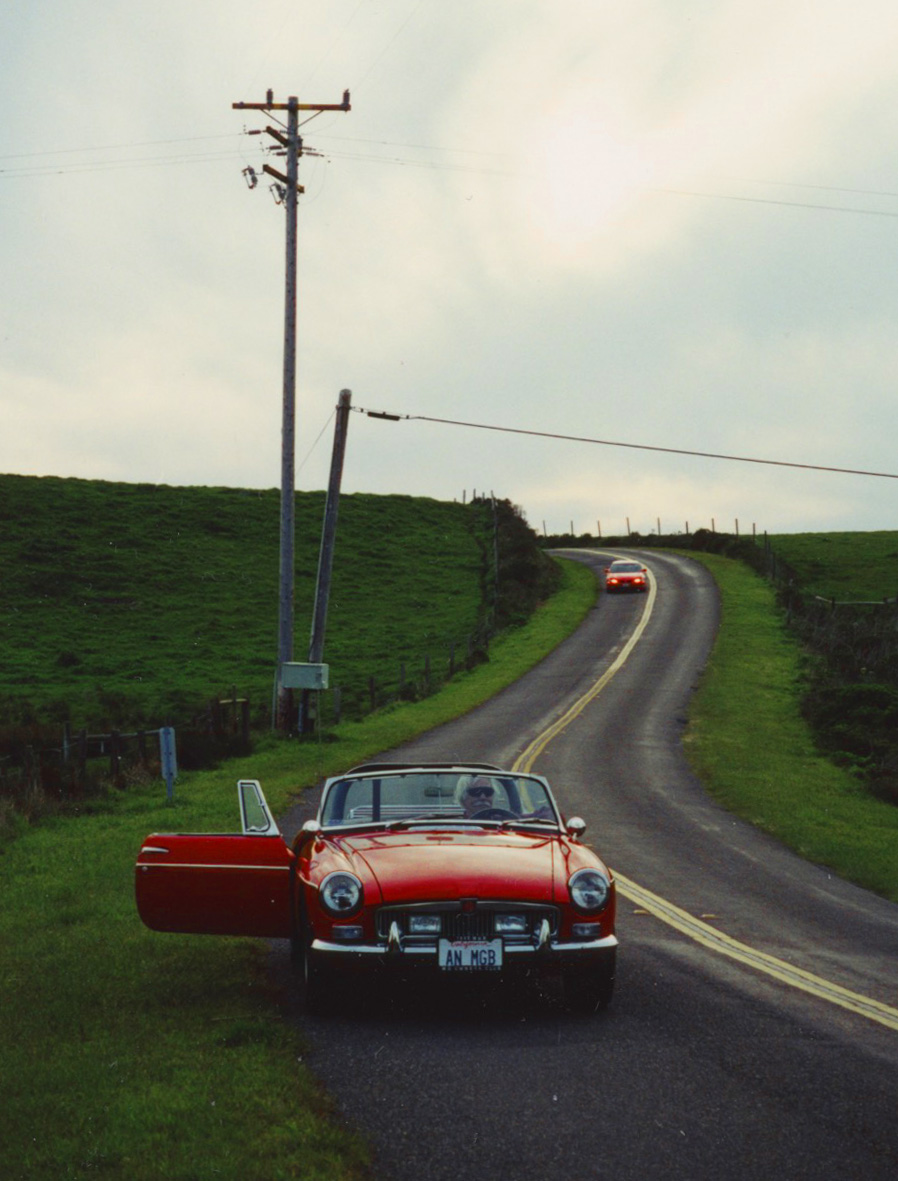 John had been worried that some of the people Earl invited to his New Year's party would show up at his house New Year's Day, and, not knowing about his death, would descend on his sister Marian and her kids, who'd flown in from the East to make the funeral arrangements. So it was decided that any stragglers would be sent on to Karen's house.
I found Karen living in a snug little apartment alongside a creek down near San Pablo Avenue—she'd gained weight since I saw her last, and hobbled. "I hurt my leg last night, doing a jig," she explained. When we hugged, she didn't let go for a long time.
I stuffed myself with comfort food—my own Pepperidge Farm cookies—while we reminisced about Earl. She'd been his neighbor at one time and helped host the strawberry-champagne brunches he used to hold at his house for everyone on the block. In the years she'd worked at the Produce Center, she'd invited me too—but because I didn't really know Earl then, I never went. "He was always there for me," she choked. "When my car broke down somewhere, he'd come to the rescue, tinker with it, and get it going. When I'd complain to him I was down in the dumps"—she couldn't help half-smiling—"he'd suggest I streak across campus—or the Golden Gate Bridge."
She told me the story of their community bath almost thirty years ago, how she'd come home from work one night and found Earl in her bathtub with a glass of wine—her sister and Setsko (Earl's Japanese girlfriend) scrubbing his back. "Be careful with the stemware!" she'd shouted, thinking he was going to drop the glass in the tub and cut himself up. Then they'd all taken turns lathering each other up.
Later, when John showed up with cheese and champagne, we drank toasts to Earl and our friendships with him. Ed and Kay, also Earl's neighbors, arrived next and joined the carousing. Kay said when Earl used to drive by their house in his MG, he'd throw up both hands exuberantly, his scarf flying in the breeze—which reminded me that Earl always claimed he was hounded by the police whenever he was out in the MG, his theory being that they just couldn't stand to see someone having such a good time.
John said when he tried to hug Earl, he would stiffen up, which surprised me. Maybe Earl was just uncomfortable embracing men, I thought, because he and I always gave each other big bear hugs at greeting and parting. I often took his arm when we walked. And once in a while, he'd reached out his hand and we'd strolled hand-in-hand. "Pippa thought we were lovers," Earl had told me one morning over breakfast at Fat Apple's. "That doesn't surprise me," I'd said. "I suppose on some plane we are," he'd mused.
John went on to say he knew Earl really loved Moira, his first wife, and he wanted to try to find her on the web—that he'd always wanted to meet her. The talk turned to how private a man Earl was, how he didn't share his feelings—and John wondered aloud why their marriage failed. I realized I was the only one who knew at least some of the details. I told them the part I felt free to—about Moira abandoning painting and trying to get her Ph.D. in English at Cal, flunking her Ph.D. orals because she was so nervous, and becoming depressed. The rest I kept to myself.
Later Karen's son and daughter arrived with their respective girlfriend and boyfriend. They'd gotten a reservation at the Long Life vegetarian restaurant for anyone who wanted to come, they said. The party broke up, and, as we were all leaving, Karen's son remembered how, when he was little, he used to go knocking on Earl's door at 8:00 in the morning, wanting to play with his pinball machine—and how Earl had never chided him or sent him away.
"Earl was one of the finest human beings I've ever met," Kay said, but she was only expressing what every one of us felt.